Hi Mark,
Our February update features important news about SFCT, the new professional body for SF consultants, coaches and managers. You will find a special offer for new members below, so now is a great time to join. Also there is news about the next SF Professional certificate programme starting in April.
---
Professional recognition and CPD with SFCT - join now with this very special offer

An important new development in the SF world last year was the formation of the new professional body, SFCT. Benefits of membership for UK members includes:

* Three one-day CPD meetings (8th March London, 2 July Oxford plus one later in the year) - this replaces our former EDGE practitioners group
* Bi-monthly telecalls for discussions on SF practice, led by John Brooker (the most recent one featured a discussion about differences between working with public and private sector clients)
* The InterAction journal of SF in organisations - two issues in May and November
* Discussions with members and news of UK activities through our SFCT UK Linkedin group
* The opportunity to gain Full Member status by peer-review of a piece of your work, giving professional recognition and marketing opportunities
* Membership of a growing organisation gaining international attention and spreading the SF word in a coherent and accessible way.
* Special offers including generous discounts towards sfwork courses (see below).

Membership runs from January - December, so this a great time to join. Annual membership is €100, about £87. Join now and you'll be getting the most recent issue of InterAction (160 pages) free as a joining bonus, on top of everything listed above.
---
SF Professional certificate course - starts 27-28 April 2010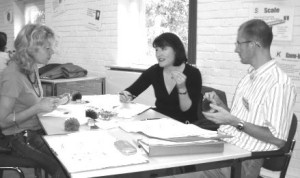 SF Professional is our flagship course for consultants, coaches, facilitators and managers. The format of seven days over an extended period really enables excellent learning, which will make a huge difference to your everyday work.

Comments from previous participants include:

"Great event structure; first rate facilitation; excellent group dynamics; challenging and exacting concepts; magnificent learning atmosphere; Mark & Jenny make learning easy.
It was totally engaging; inclusive; constant new knowledge; brilliant material. Value for money; fantastic teachers; well paced - each module and overall; support offered offline throughout.

SF Professional offers a great way to full membership of SFCT (www.asfct.org), with your project forming the basis of your review submission. Many 2009 participants are taking this route, where you also benefit from our coaching and backing through the SFCT professional review process. Projects in 2009 ranged from running entrepreneurship workshops in South African townships, through devising and running an NHS leadership programme to writing a book in an SF way.

Note that there is a £100 discount for SFCT members! Early Bird discounts also apply until 27 March 2010, so book now by calling 08453 707145 (UK) or +44 1242 511441 (from elsewhere).
---
Accelerated Learning and SF for Trainers: 18-20 May 2010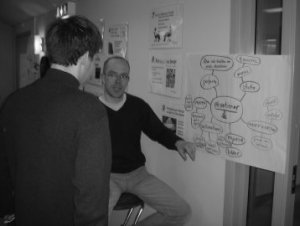 More effective, faster, easier learning and training? Less time and money spent, less time wasted in ineffective courses. Mark McKergow combines his renowned Accelerated Learning material with addition SF input, making this the UK's leading development for trainers of all kinds - management skills, technical, product or safety training.

Now, by popular demand we have brought back the best of this material and combined it with examining the use of SF ideas in process of training. The fit between the progress-focus of SF language and the variety of AL methods really makes this an event to savour.

"The most useful money we've ever spent - more please!"
Sally McAuley, Devon County Council, UK

And there is a £100 discount for SFCT members.
Click here for more details of Accelerated Learning and SF for Trainers 2010
---
Making negotiation simpler, faster, easier to learn - London 30 June / 20 July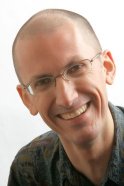 Sometimes you can negotiate quickly. Sometimes you can get what you really want. And sometimes you know you've built a good solid working relationship. But how often can you get all three?

sfwork's great MAGIC negotiation model, devised by Mark and Shakya Kumara (right) is all about creating agreements both sides want to keep, while building good relations, and not wasting any time in the process. There's a clear structure that makes negotiation quick, easy and enjoyable to learn. People often report dramatic increases in confidence from just a little practice with MAGIC.

New improved format for this 2 day course: first day June 30th, second day July 20th 2010, Central London. And there's a £50 discount for SFCT members.

Click here for more details of SF Negotiation and our courses
---
Thanks for reading this far. Please forward this email to friends and colleagues you feel would benefit. And please download our 2010 pdf menu of services and courses - how can the focused simplicity of SF help YOU this year?

Cheers
Mark McKergow and Jenny Clarke
The Centre for Solutions Focus at Work
www.sfwork.com